Highlights
Rennbahn Baden-Baden/Iffezheim | Baden-Baden
A magical atmosphere, neck and neck racing, nail-biting suspense and the most glamorous and craziest hats you've ever seen!  The youngest festival has...
The next events
Museum Frieder Burda | Baden-Baden
The collections of Aenne and Franz Burda inspired a love of art among their sons, Franz, Frieder and Hubert. What followed was a life-long passion. From Max...
Kunstmuseum Gehrke-Remund | Baden-Baden
"Frida: my secrets"  New exhibition with many surprises and secrets of the life and work of Frida Kahlo.  More than 100 Frida Kahlo paintings are...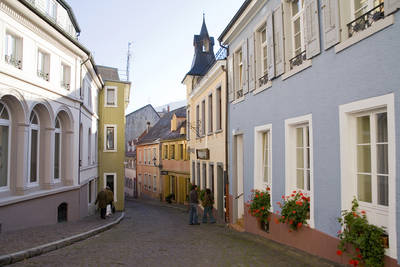 |
Tourist-Information in den Kurhaus-Kolonnaden | Baden-Baden
Every Friday and Sunday, at 11:00 am, you are invited to participate in a "classic" one and a half hour guided walking tour of the town in German. The...
Altes Dampfbad | Baden-Baden
Malte Sonnenfeld from Cologne is known throughout Germany for his colourful and subtle acrylic paintings. Just like a DJ of art, Malte Sonnenfeld mixes...