Highlights
Rennbahn Baden-Baden/Iffezheim | Baden-Baden
The summer week always has been the core of racing at Baden-Baden – from a sporting and a society view. It's a must for any racing fan. Six group races are...
The next events
Museum Frieder Burda | Baden-Baden
The collections of Aenne and Franz Burda inspired a love of art among their sons, Franz, Frieder and Hubert. What followed was a life-long passion. From Max...
Kurhaus Baden-Baden | Baden-Baden
Painters paint with brushes - Refik Anadol paints with data. Colors become pixels. The canvas becomes the LED wall. While our senses locate us in the real...
Altes Dampfbad | Baden-Baden
Photography is a dynamically growing and artistic medium. The Kunstverein (art association) would like to dedicate more space in its annual...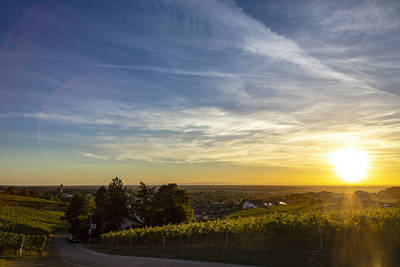 |
Tourist-Information in den Kurhaus-Kolonnaden | Baden-Baden
Every Thursday a guided hike is offered. Meeting point: Tourist information in the Kurhaus colonnades Start: 1:30 pm You need: sturdy shoes, weatherproof...